Barrier systems from the manufacturer
for sports grounds and stadiums
High-quality barrier systems for sports grounds are an important quality feature of sports facilities. On the one hand, they provide optic splendour as well as structure and order, on the other hand, they fulfil advertising purposes and a protective function. Therefore, a professional sports ground without high-class barrier systems is scarcely conceivable. On this background, we would like to inform about barrier systems for sports facilities and give you an overview of our products, which are produced directly from the manufacturer. If you wish to view our products directly, please have a look at our online shop: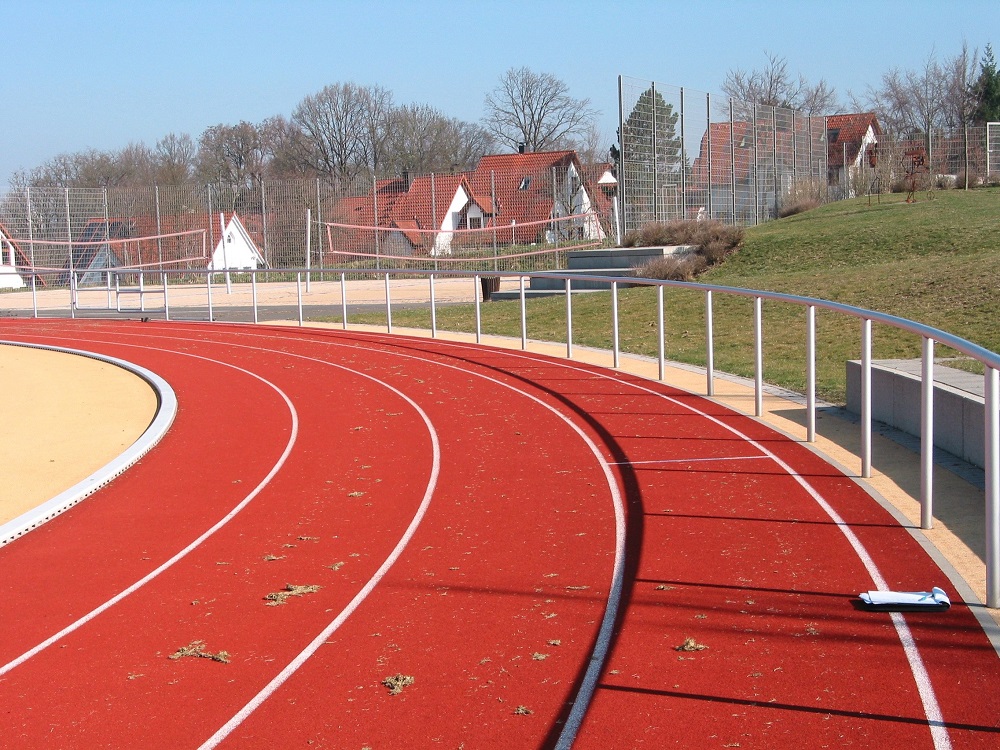 We offer our customers high-quality barrier systems which, of course, can be equipped with advertising elements of your sponsors. Here a variety of different applications are possible: as circumferential barrier systems with advertising boards for sports grounds and stadiums, as barrier systems with rebound boards for hockey fields or also as first-class borders for soccer courts with respective barrier elements (e.g. made of Coplast or with glass elements). In any case, with barrier systems of artec, there is nothing left to be desired by our customers!
Professional aluminium barrier systems
Different technical versions
For our circumferential barrier systems for sports grounds and stadiums we offer two different systems for which the connecting elements of the systems can either be manufactured internally or externally. Especially our barrier system with internal connecting elements has an optimal and elegant design, resulting in a smooth transition of the individual barrier bars.  Apart from pleasing the eye, this design offers the considerable advantage that there are no protruding connecting elements. Because who hasn't experienced being caught on protruding parts on external connectors? Our barrier systems can optionally be delivered powder coated in all prevalent RAL colours or, alternatively, anodised. For a radius of 15 m and more, our customers can also purchase the barrier systems in curved design! Of course, we also offer different doors, pipe systems and barrier openings. Here, our products range from simple options such as wicket doors or slide-in pipes with ball knob to double leaf gate systems for larger green care vehicles. Our assortment in the area of barrier systems amongst others includes the following products:
Barrier systems in straight design with internal and external connectors
Barrier systems in curved design with internal and external connectors
Single-posts and barrier bars
T-joints and bends for different purposes
End caps and rivets
Barrier openings, gates and doors in different designs
Rebound boards made of plastic and aluminium/artificial turf
Advertising elements
Rebound boards for hockey fields
Effective protection for fences
It is also possible to install rebound boards for hockey fields to our barrier systems. These special designs made of aluminium and plastic (or alternatively artificial turf) prevent damages to the fences and screen mats on the lower elements. The rebound boards are slanted to let the hockey ball bounce back downwards. On request we also deliver rebound boards with synthetic turf accurately embedded in the aluminium profiles.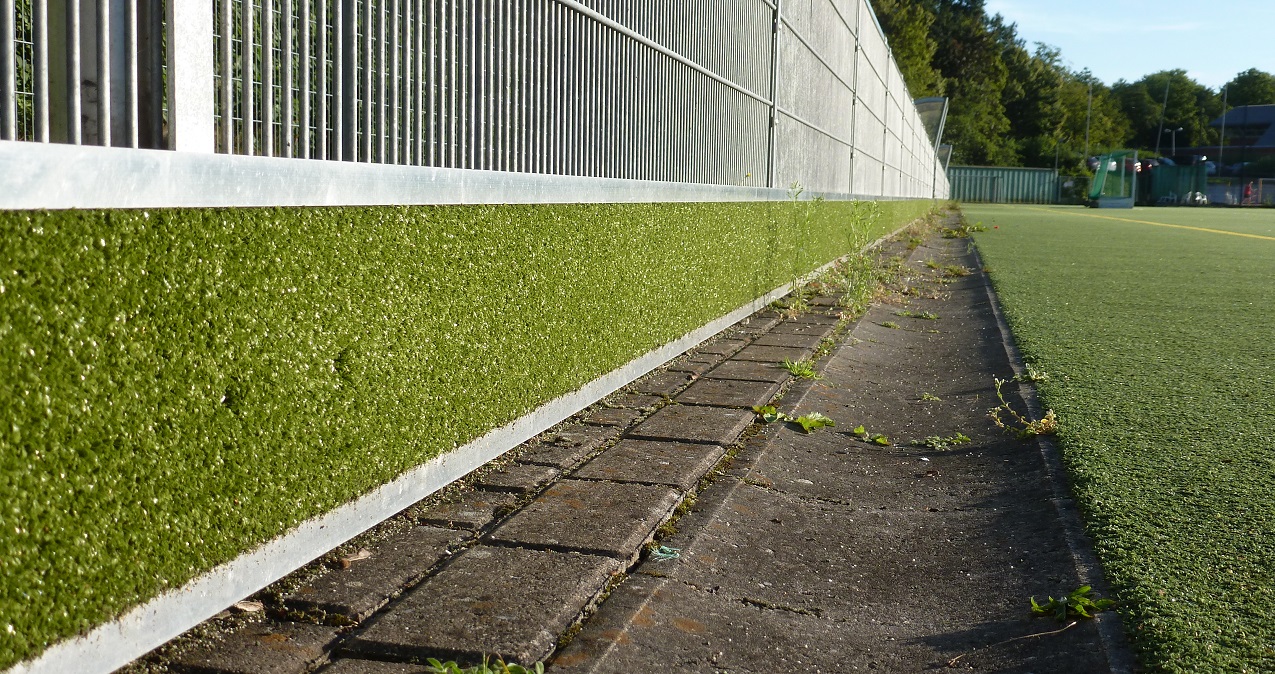 Advertising for professionals
Advertising board elements directly from the manufacturer
In order that our customers can present their sponsors in an optimal way, we manufacture advertising elements made of high-quality aluminium composite boards. These are UV resistant and provided with special coating on both sides for advertising texts and digital print. The fastening system is made of aluminium and ideally fitted to our barrier system due to the special dual-chamber profiles we use. Together, the barrier and perimeter advertising systems form an integral and optically pleasing unit which excellently presents the sponsors of our customers!
Sports equipment produced in-house
directly form the manufacturer artec
If you are interested in our barrier systems please don't hesitate to contact our experienced and technically competent staff so we can help you! The artec team is pleased to assist you at any time. You can contact our experts at telephone +49 (0)5422 9470-0 or by email at info@artec-sportgeraete.de. See for yourself and get an idea of our quality. Our products are designed and produced in-house on the highest technical level at our company site in Melle, so it is said about us as a producer: simple. unique. artec.
For further information about our services, activities and products, please have a look at the following links and articles: