Track and field equipment to Taiwan
Hammer cages, running track borders and more
A few days ago, artec Sportgeräte received an order to deliver hammer cages, running track borders as well as further athletics equipment to Taiwan. Our Taiwanese customer was persuaded by the high quality of our products as well as the competent advice from our project team and now placed the order with artec. Apart from the high quality of our products and competent advice, our Taiwanese customer put great importance to the fact that the delivered products are provided with the corresponding IAAF Certificates. And as artec offers the complete IAAF certified track and field program, it goes without saying that we could meet all requirements of our customer from Taiwan.
Therefore, with this new order from Taiwan we continue the successful internationalisation of artec which we started to enhance a few years back. The order from Taiwan comprises a multitude of different athletics equipment which we summarise below:
Two pcs. aluminium hammer cages, height 7 rising up to 10m, consisting of:

High-quality hammer / discus cage
Special profile 142 x 98 mm
including polypropylene net, 5 mm, mesh size 45 x 45 mm, colour green
including sandbags
pivoting flabs positioned on trunnions (to be adjusted according to the throwing direction)
cart with extra wide castors for pivoting flabs
lowering and raising device by means of spindle turn table
including ground sockets for optimal mounting
including IAAF Certificate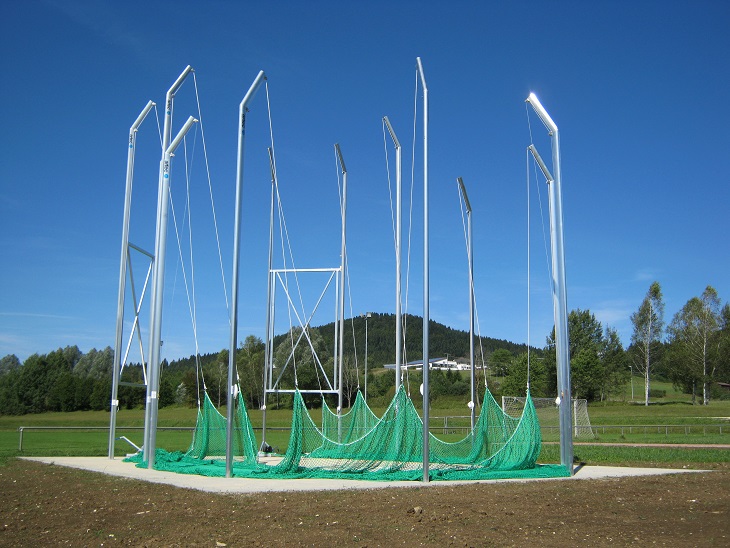 Stainless steel pole vault troughs

including latching
including IAAF Certificate

Aluminium lids for pole vault troughs

lockable
including IAAF Certificate

11 pcs. take off boards for competitions and training

made of aluminium and plastic
measurement 122 x 34 x 10 cm
coated white/white, reversible
internal latching to be braced inside the foundation trough

11 pcs. aluminium foundation troughs for take off boards

measurement: 122 x 34 x 10 cm

4 pcs. shot put toe board made of weather-proof solid wood

design: straight on the outside, curved on the inside
including mounting material
including IAAF Certificate
Aluminium discus circle

two-part design with welded cross beams
including IAAF Certificate

Aluminium shot put circles

two-part design with welded cross beams
including IAAF Certificate

Throw hammer inserting circles
water jump pit made of aluminium and wood

positioned in ground sockets
length: 3,66 m
height adjustable design
including IAAF Certificate

Track borders for a complete running track consisting of:

Sport aluminium borders made of high-quality aluminium
including border brackets, caps, connectors, bolts and sleeves
including IAAF Certificate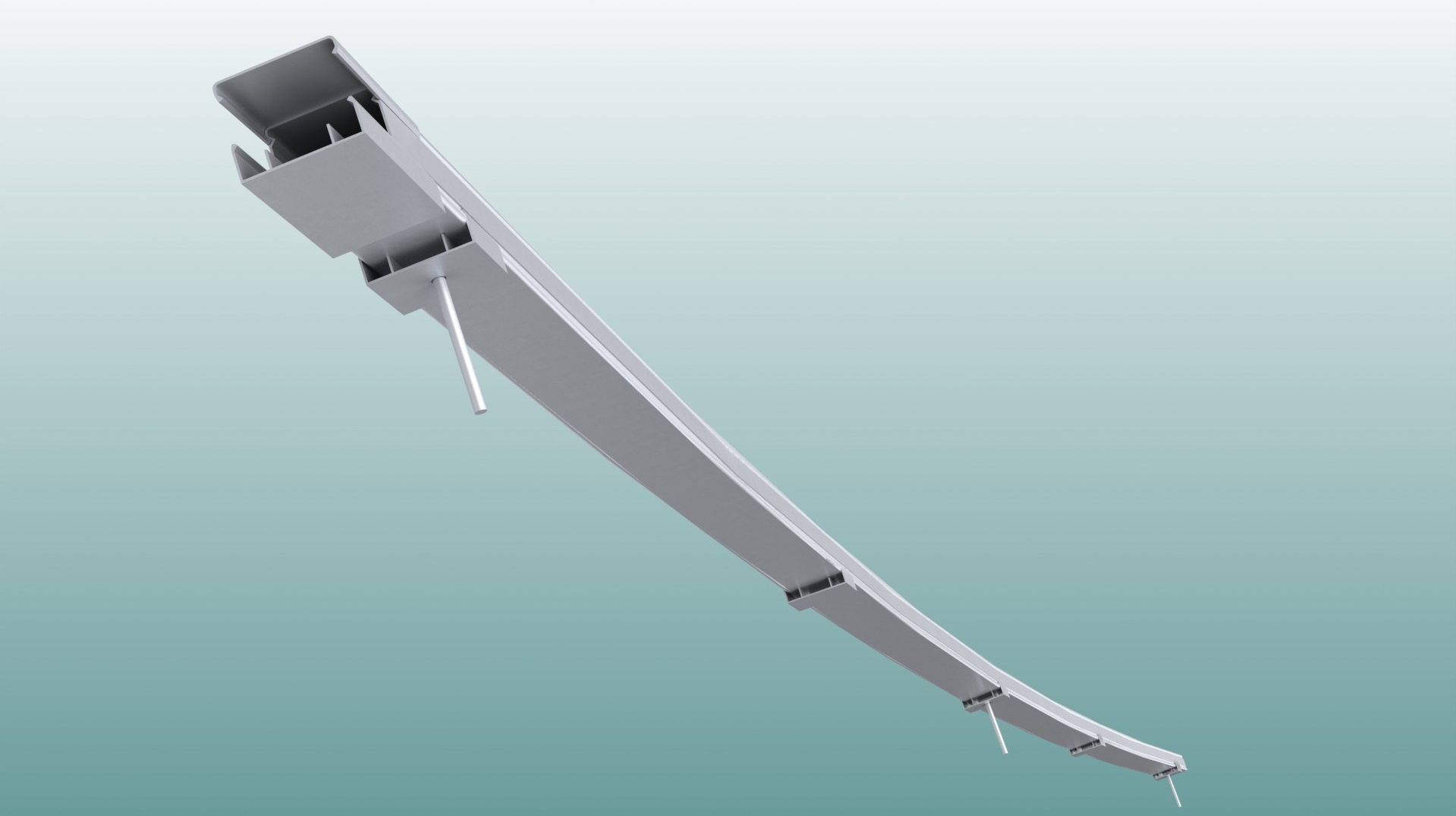 Throw hammer cage
of highest quality directly from the manufacturer
We design and produce our hammer cages single-handedly on highest technical standards at our company site in Melle. We maintain constant quality and production control and thus can guarantee our customers at any time a very high quality of our products which leads to exceptional long durability of our goods. Apart from the product quality, at the same time, we especially pay heed to the safety of the athletes and, on this background, we develop our products constantly. By taking advice on our products, our customers, time and again, make use of our advisory service to benefit from our know-how of many years and our high flexibility when it comes to producing sports equipment. Not least because of this, we were able to succeed in winning our customer from Taiwan: simply. unique. artec.
Technically competent advice on everything connected with
throw hammer cages, running track borders and athletics equipment
If you are interested to equip your sports ground with high-quality athletics products such as hammer cages or running track borders, we are looking forward to hearing from you! Our highly technically trained employees are happy to be of assistance to you at any time. Please contact our artec team at telephone 05422 / 94700 or by e-mail: info@artec-sportgeraete.de. If you are interested in our products also have a look at our product catalogue, our online catalogue as well as our references.
For further informations about our products, services and activities, please have a look to following blogs: