Ambition – simply. unique. artec
You can build a football goal by simply placing two jackets on the ground in a certain distance from each other. Just like we did when we were kids. Just the same you can build a goal with two poles and a crossbar made of wood. All this, however, are just makeshift solutions. We seek to build the ideal football goal: Ideal for the game and ideal for daily use! With this philosophy and our high standards of quality we successfully produce sport equipment for demanding customers – for the last 25 years. In addition to our high standard of quality, naturally, the highest level of safety and simple and quick handling of the equipment is of great importance to us. Thus the fun and the success with the sport equipment can be our customers' main focus!
Proximity to the customer – simply. unique. artec
For us at artec® the customer with his needs is always our main concern and he receives everything "from one source". Our competent employees are always at your disposal and ready to help – from comprehensive advice during the stage of planning of a sports facility up to the assistance of the assembly of the sport equipment on site. With our effective project handling team we guarantee an ideal completion of the project in a pleasing and friendly manner which is typical for artec®. For the ideal customer service our employees have modern computer, telecommunication and server equipment as well as the latest CAD-Software at their disposal, so even special requests and custom-made products can be provided shortly.
Diversity – simply. unique. artec
As one of the leading providers on the German market, artec® has a wide selection of all popular sport equipment for in- and outdoors available at an attractive value-for-money ratio. Our comprehensive assortment of products ranges from sport equipment for ball sports to every equipment for track and field athletics up to the complete fittings for sports fields and stadiums. Thanks to the comprehensive technical competence of our employees, in addition to the standard products such as high quality football goals and team shelters or professional built-in pans and take off boards, also individual custom-made solutions can be provided to our customers.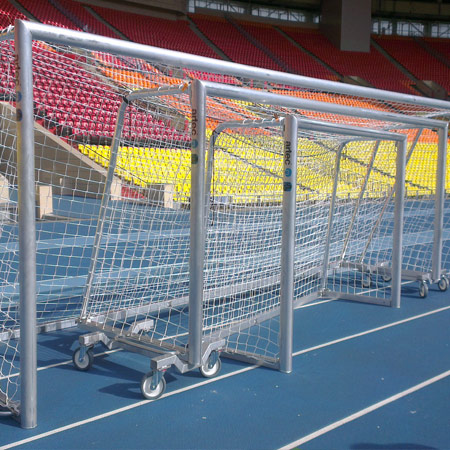 Innovation – simply. unique. artec
Creative and constant innovation, this is the ambition of artec® Sportgeräte and a goal which everyone at artec® seeks to achieve at all times! The challenges of the market we see as opportunity and thus they form the basis for new product developments. Sport equipment already existing in our program is constantly enhanced and complemented by new products, and here, in particular, impulses provided by the customers are included in the development, time and again. The attention for details regarding our products is what makes them unique and distinctive. More than 50 patents developed by artec® are evidence for our continuous innovative potential.