Mobile and still absolutely safe!
Did you know that artec Sportgeräte offers mobile recreational goals with counterweights, as well? There are therefore not only recreational goals available which are firmly anchored to the ground, but also mobile goals with counterweights which can be flexibly moved about your sports ground.
Recreational goals with counterweight
Thanks to our high quality artec anti-tilting device our goals with counterweights offer a maximum of safety so that our goals effectively contribute to the protection of the soccer players. However, what offers safety on the one hand, poses a challenge on the other: Due to the increased weight caused by the counterweights, the handling of the goals secured against tilting suffer. Our answer to this is the special design of our counterweights. Thanks to their construction, e.g. the crossing of trough gutters is possible without posing any problems, and the deployed high-grade, vibration-proof wheels show a low rolling resistance and, at the same time, floor protecting rolling characteristics.
Therefore, our goals with counterweights offer an exceptional synergy of safety and handling, guaranteeing that you'll find the perfect recreational goal at artec Sportgeräte!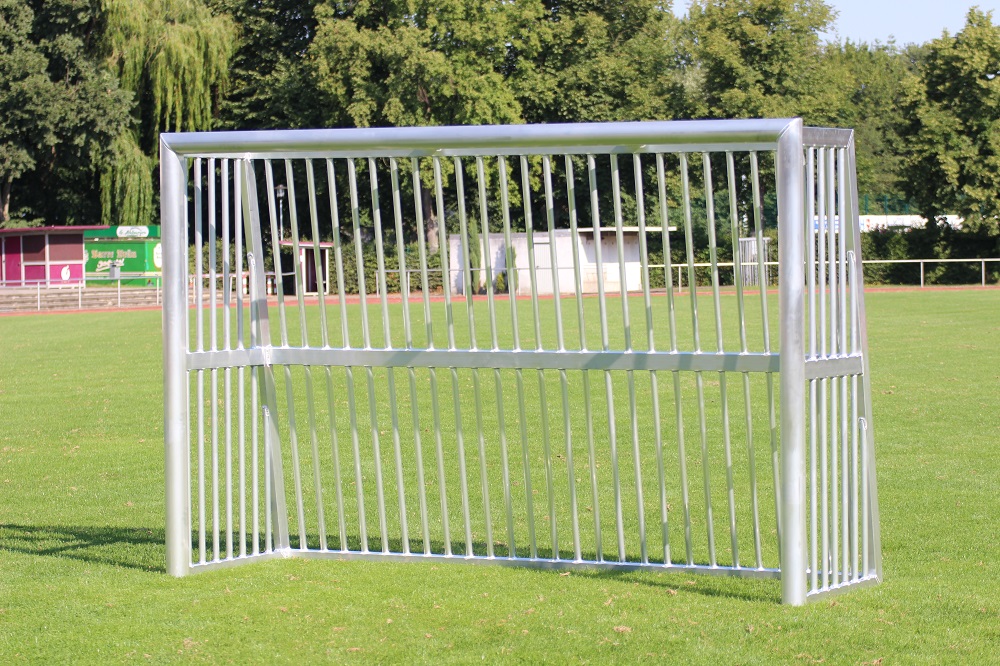 Technical construction and design
Of course, our extensive know-how of more than 25 years of experience is incorporated into the design and production of the goals at artec Sportgeräte. For the recreational goals, we offer our customers the following variation options directly from the manufacturer:
size 3,0 x 2,0 m
size 5,0 x 2,0 m
posts and crossbar with rectangle profile 80 x 80 mm
posts and crossbar with oval profile 100 x 120 mm
premium design with integrated net suspension system
easytec design with safety net hooks
closed rear framework with aluminium pipes embedded in the rear wall
options for closed rear framework:

rear wall filled with sand (for noise reduction)
rear wall with ZDF soccer target training board
rear wall filled with sand and with ZDF soccer target training board

version with Herkules net
version with basketball attachment in different designs
provision for ground anchors
goals with wheeled counterweight
integrated side entrance and exit
We manufacture our goals using modern welding techniques, including the corresponding certificates. Of course, all of our goals are TÜV certified (TÜV – German Association for Technical Inspection) according to Din 748 and bear the corresponding GS marks. Thus, when it comes to soccer goals, the brand artec stands for highest quality and durability.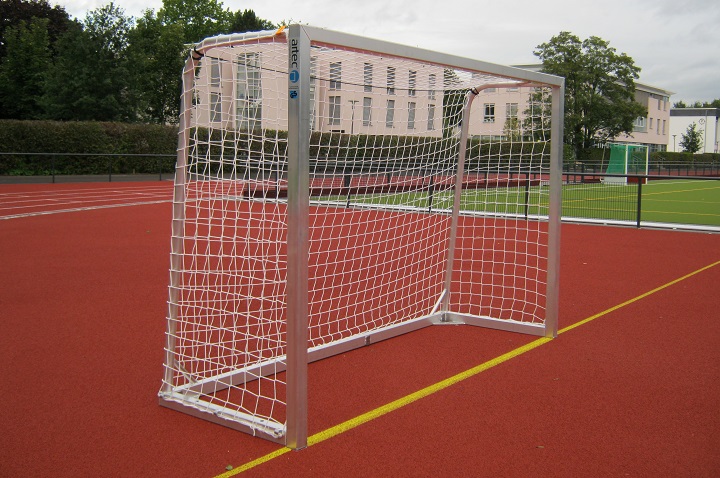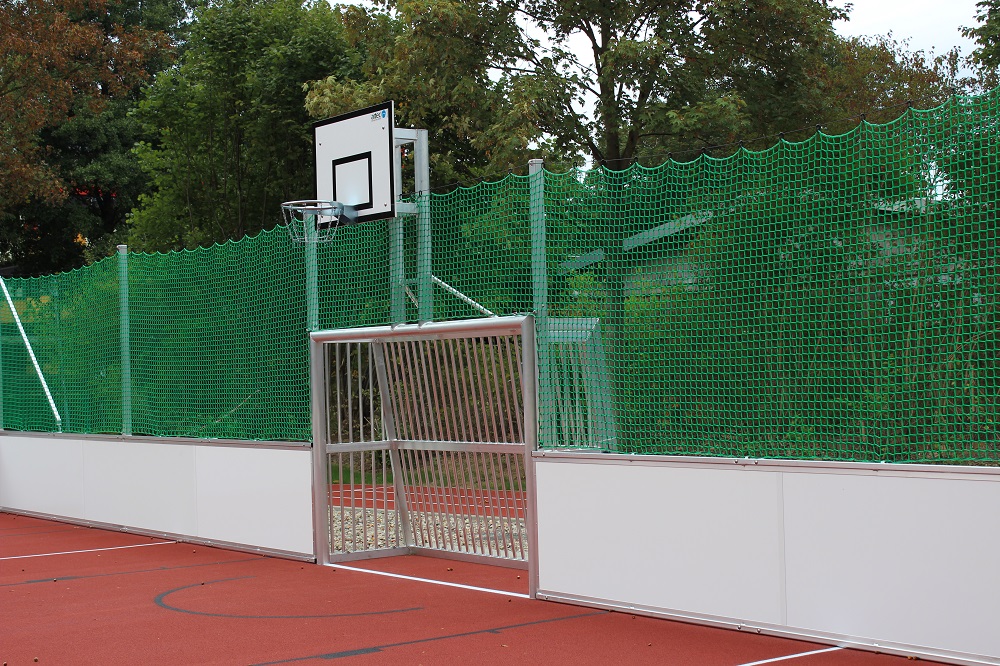 Recreational goals of all Types
direct from the manufacturer
Whether as standard or as special design, you receive every type of recreational goal directly from the manufacturer artec. With us, you therefore save yourself the detour via the retail market and buy directly ex work, including competent advice! Our portfolio includes tournament soccer goals, training, junior, mini and recreational goals – in a nutshell, everything the footballer's heart desires! For almost 30 years, we have been constructing and producing our goals on the highest technical level and are therefore known as quality leader in the market. Our products can be found in many stadiums and sports facilities throughout the world and, in particular stand out by durability and high safety standards. artec Sportgeräte is therefore the right choice if you are looking for the right goal for your sports grounds, recreational soccer grounds or for your own garden. With our widespread array of products, from tournament to training, there is nothing left to be wished for as we can offer a comprehensive portfolio for the respective requirements. And in case of special requests, of course we are pleased to be of assistance to our customers to also realise new developments or special designs.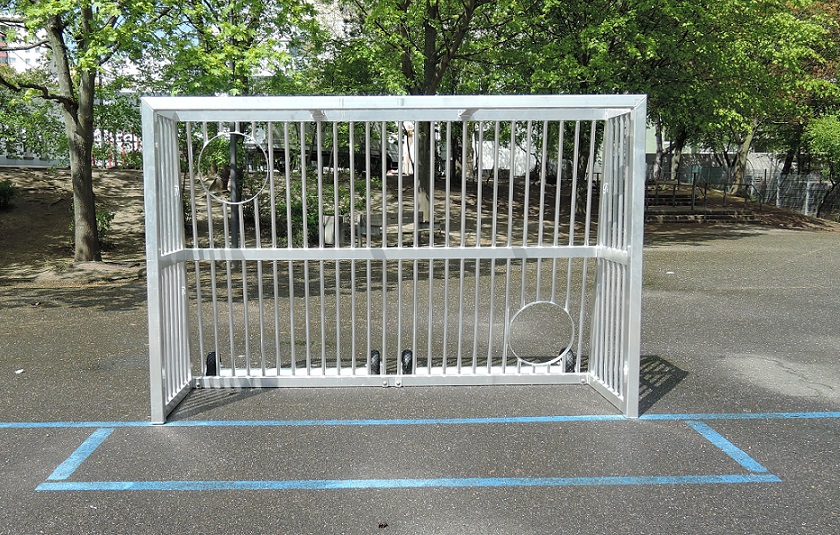 Did we spark you interest in products of artec Sportgeräte? Then don't hesitate to send us your inquiry for new goals for your stadium or sports ground. Our team is pleased to assist you at telephone +49 (0)5422 9470-0 or by email at info@artec-sportgeraete.de with all technical and commercial queries regarding your new products.
For more information about our products, services and activities please also see the following links: