Today we inform you about our high-quality team shelter:
Did you know that artec Sportgeräte delivers team shelter of various standard designs and in addition produces individual special designs of almost every size and including any equipment desired?
We offer our customers first-class team shelters in top quality from the manufacturer for all purposes. Beginning with the standard shelter on the club sports grounds with a length of 2,5 m up to 5,0 m and concluding with the luxury team shelters for stadiums with a length of up to 22 m and heated RECARO seating!
Our team shelters are fully welded and exclusively produced in best quality in Germany with high-grade thick-walled aluminium profiles.
Team shelter in top quality
are produced by artec Sportgeräte
For standard team shelter with a length of 2,5 m to 5,0 m we offer our customers in general two different equipment lines:
Our first-class Premium line with all equipment features
Our easytec line, which get by, for example, without carrying handles and foot plates
Depending on customer preferences, the team shelters are available with slanted or curved roofage and with benches of special wood or bucket seats. The glazing of our team shelters is exclusively produced with high-quality Macrolon glazing which is highly shock and break proof as well as UV resistant. Regarding the position of the glazing elements, we offer different versions of the shelters. On request, further features can be installed, such as seating which can also be used as an equipment box.
Of course, next to our standard team shelter, we also offer individual special designs with selected equipment.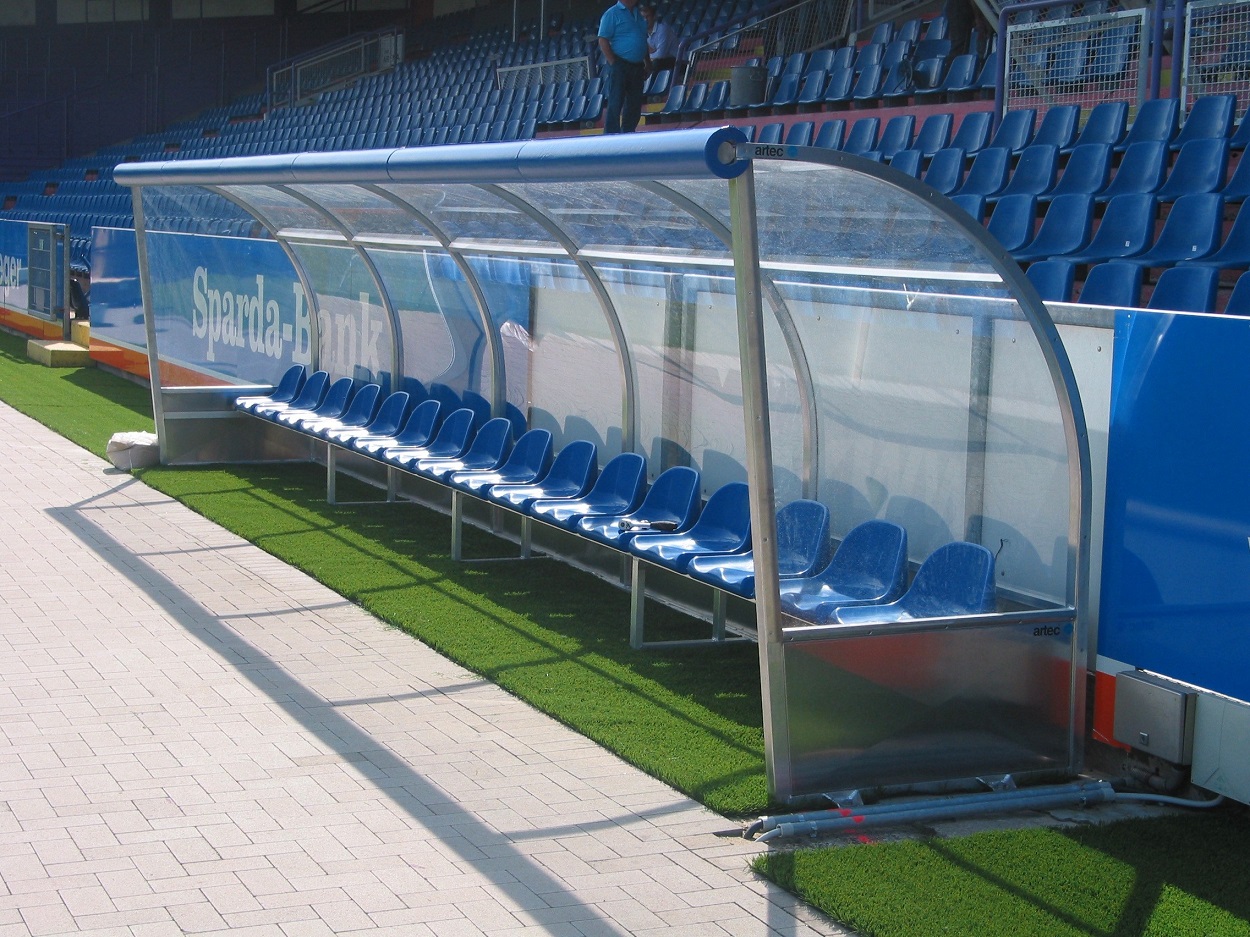 Premium Class
The Premium class shelter have been successful and popular for many decades. They are available in the length of 2,5 m to 5,0 m, are produced of high-quality tick-walled aluminium profiles and are equipped with Macrolon glazing in various optic versions. Thanks to the very sturdy construction, these shelters are known in the market for their quality and longevity. The shock and break proof as well as UV resistant Macrolon glazing allows permanent good visibility conditions.
Apart from the aforementioned features, the Premium team shelters also possess foot plates of slip-proof aluminium profiles as well as welded-on carrying handles on both sides.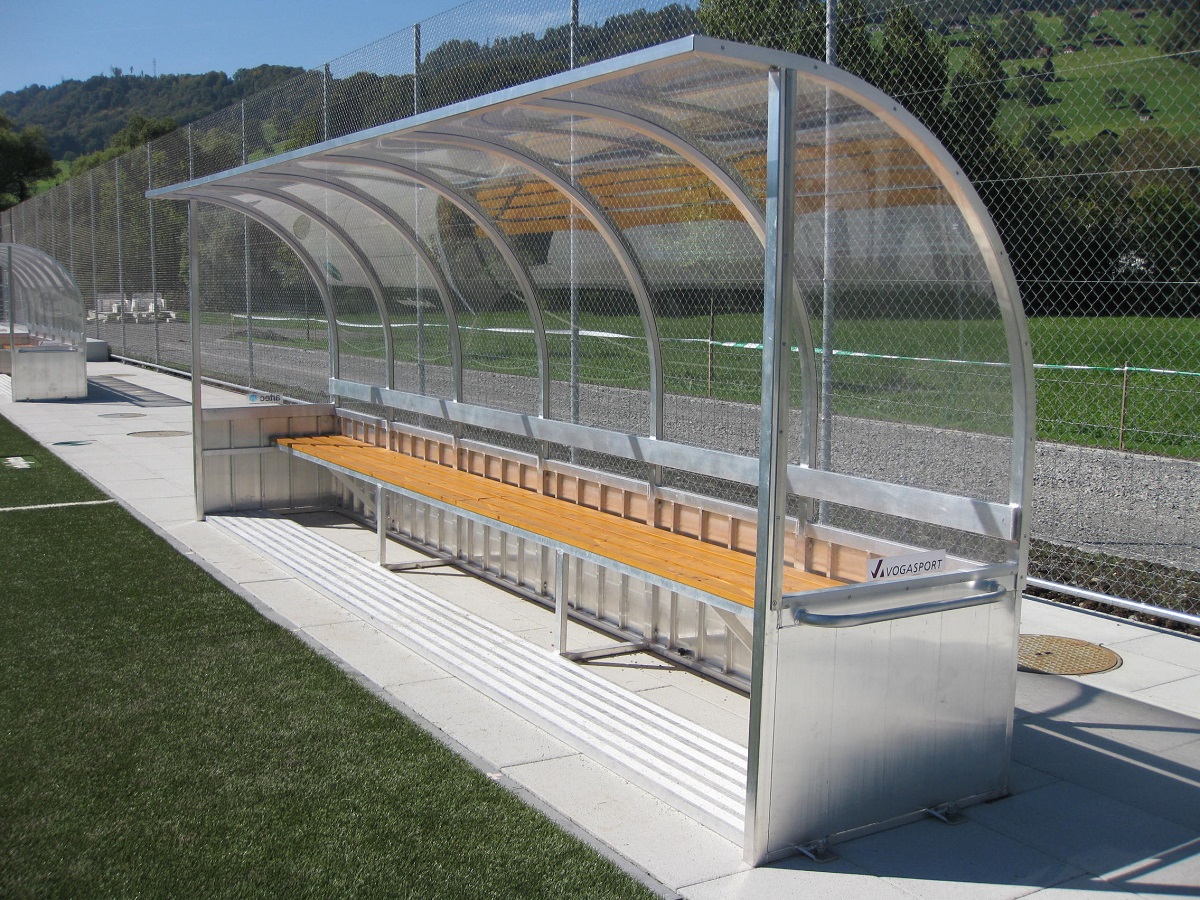 easytec Class
In addition to our Premium class, since 2015, we also offer our new product line easytec to our customers which also includes shelters with standard lengths of 2,5 m to 5,0 m. Thanks to these easytec team shelters, next to our Premium class shelters proven for many years, our customers now also can choose to buy cost-optimised team shelters. These combine in a perfect manner an advantageous price structure with our well-known quality standards and therefore present an attractive package for price conscious customers!
Still, the easytec team shelters only differ in very few features from our Premium class so that the easytec shelters continue to meet the high quality standards of artec!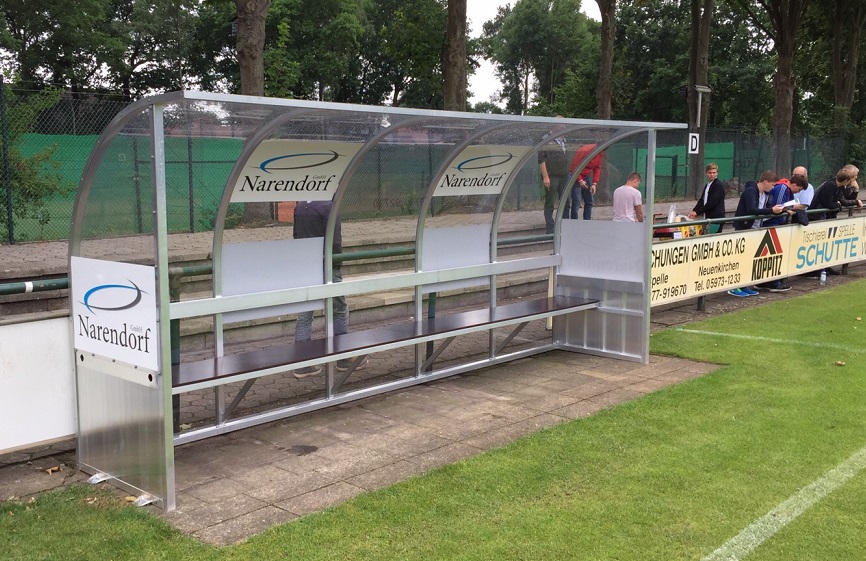 Special designs of team shelters
In addition to the Premium and easytec class, we also produce exclusive and individual customised team shelter. In most cases, these shelters are built with a considerable larger length (up to 22 m) and very individual features. These requested features often include, for example, RECARO seats with integrated heating.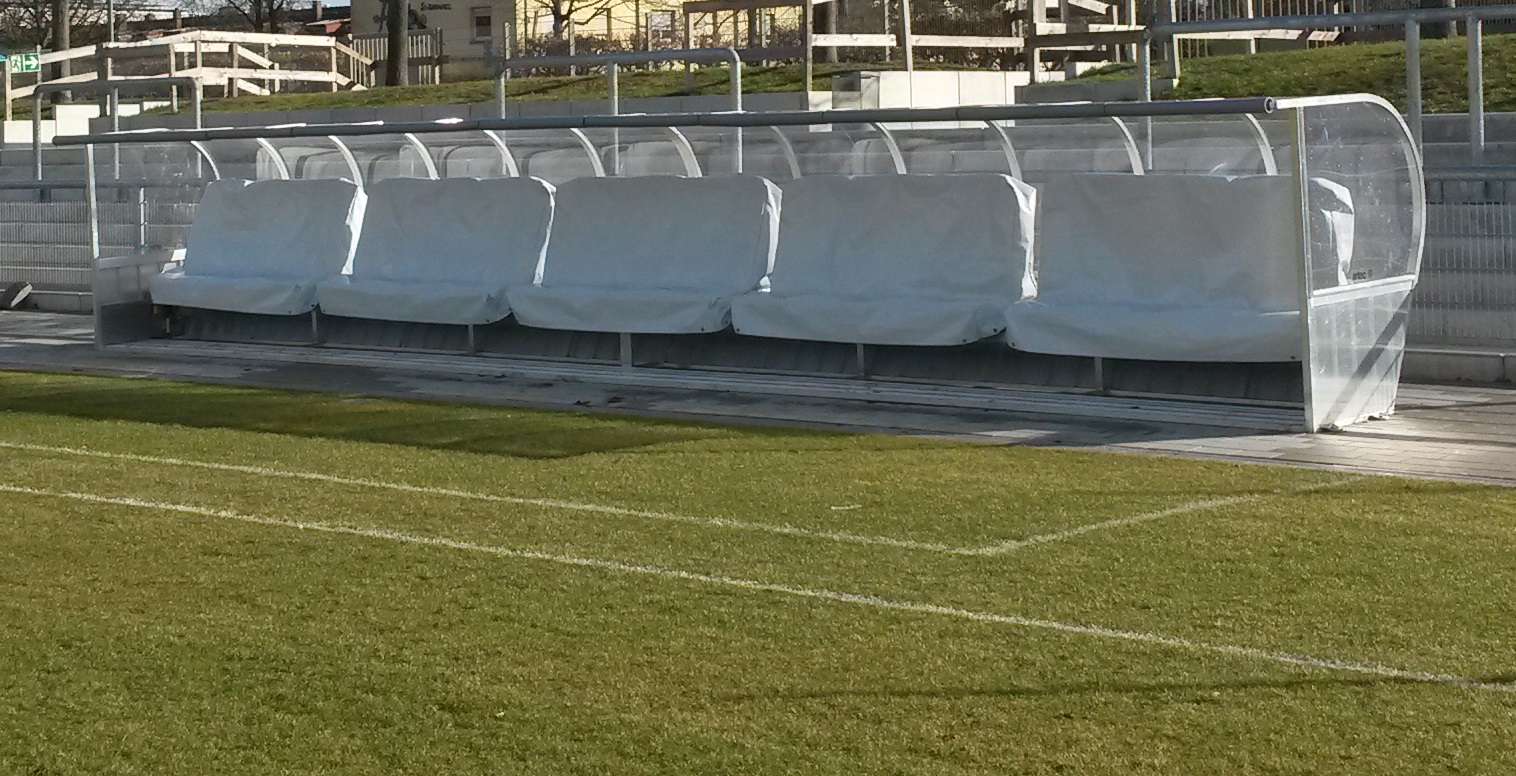 Team shelters from artec
most certainly the right choice
With our team shelters we have for you the right shelter for every requirement, so nothing is left to wish for and you always find the right team shelter – of course in top quality – at artec!
Send us an enquiry for your future team shelter. Our team is pleased to assist you at telephone +49 (0)5422 9470-0 or by email info@artec-sportgeraete.de. For more information about our products, services and activities please also see the following links in our 'startblog':